Redhare has been creating posters for events and festivals since the around 1999, starting with a poster I did for a benefit for Malibu Hign that featured Pat Benatar, Neil Geraldo, and a bunch of others including members of Chicago, Toto, Boston, Tower of Power and more!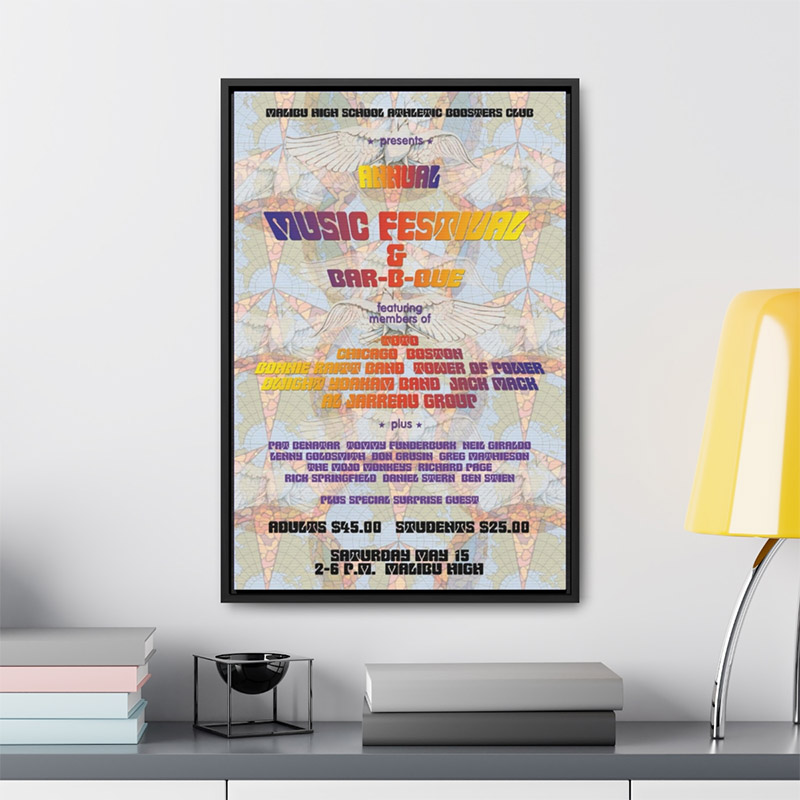 From there, I went on to create promotion for Disney, Questia, and other top companies, eventually moving to Oregon and creating posters (and website and a host of other promotional materials) for local musicians, festivals, and businesses, including Artichoke Music, the Astoria Column, Riverfolk, Astoria International Film Festival, and of course, the Redhare Gallery.
And now, I've selected 10 favorites to make available to fans of the Redhare! All but 1 are available in 2 sizes – 12″x18″ and 16″x24″. Each poster is printed onto canvas wraps and framed with your choice of black or natural poplar wood frames. One, the first Astoria Regatta art poster, created from an original watercolor painting commissioned by Noel Thomas, is available in 4 sizes – 8″x10″, 11″x14″, 16″x20″, and 20″x24″.
I will be adding more from my extensive collection in the future, but all of these would make anyone proud to have hanging in their home or office. Be sure to sign up for my Redhare Newsletter and stay informed of future products added to the Redhare Online Store!
Latest posts by Scott Docherty
(see all)