The old adage I've used to excuse years of having a clunky, mobile-unfriendly website. But it's actually true. I am usually SO busy building websites for my clients, that I just don't ever seem to have time for my own. Last year around this time, I did update my old site, and at least brought it current with content. But it was painful hand-coding a site that looks like an homage to 1990s coders. I liked the look, but functionally, it was just depressing. So in the interest of not running off any more potential business, I've finally built a site I can be proud of. It features many of the newest tech goodies I like to use on my clients' sites. And most importantly, it's a whole lot safer from hackers than the old HTML and PHP site was!
So please, enjoy poking around. Hopefully, I've laid stuff out so that it's easy to find individual services, prices, and examples of my work without getting swamped. For those who do like to dig deep, there is a TON of content to wander through – especially in my portfolios. Under the story of the Redhare Gallery, there is a photo from every single show I ever put on there (well over 200!) Whatever you are looking for, hopefully, you will find it easily. If not, feel free to contact me and I will direct you where to go.
Also, I've started a new mailing list. I am going to try to put something out monthly about website security or marketing tips or anything else I think might be useful. I will NOT swamp your inbox, because I am lazy when it comes to newsletters! But I am going to give it the old college try. Click here to sign up.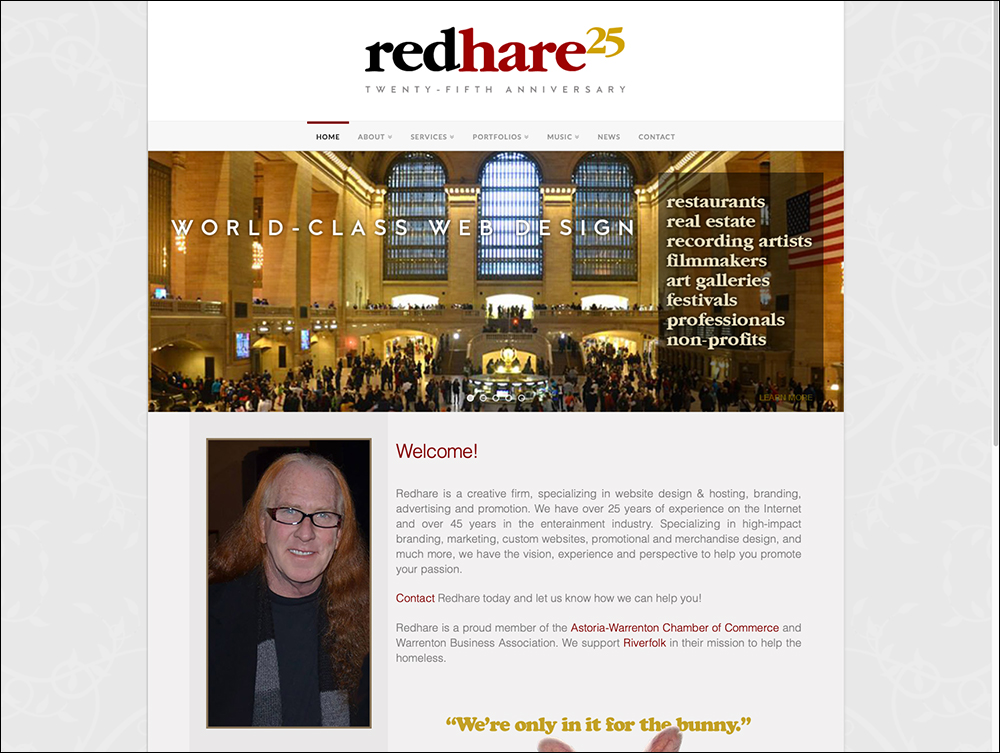 Thank you for visiting the all-new redhare.com!
Latest posts by Scott Docherty
(see all)