---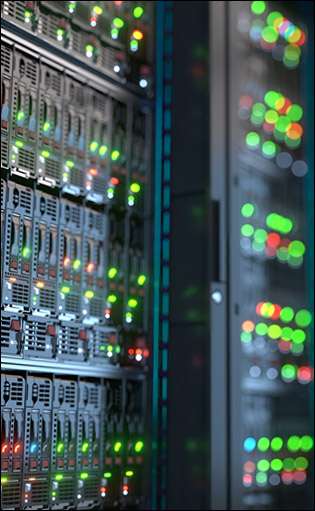 ---
---
Redhare has provided first-rate web hosting since 1999. We offer a wide array of services, available to our users directly including unlimited email address, email forwarders and auto-responders, website statistics, ample storage, great bandwidth, and swift customer service. Under the hood is a fast, secure, and stable system that allows me to optimize your website to operate flawlessly.
Every client has unfettered access to their own control panel (called "CPanel") where they can administrate most aspects of the backend of their websites. You won't have do do anything as long as I am working on your site, but it's good to know you have access. Also, it's handy for you to be able to manage your company's email and take a look at who's neen visiting your site and from where.
I've recently added three major features, designed to combat the ever-intensifying battle with hackers. Every site now includes an SSL certificate, so all of your web traffic can be encrypted and securely transferred. I've also installed iThemes Security to harden all of our Wordpress sites. And finally, I am now using an additional measure of safety with UpDraft Premium cloud backups.
---
---
The base cost of our most popular hosting plan is $11.95, if purchased annually - $143.40/year. Month-to-month is available at $14.95/month. If needed, I do make available extra bandwidth and storage space if the traffic or content demands. See below for the features included in our standard hosting plan.
---
Feature
Email (POP3 and IMAP)
Unlimited
Bandwidth
20 GB
Storage Space
3 GB
File Management
FTP, Web Disk, File Manager
MySQL Databases
Unlimited
PHP
Yes - 7.0 currently
Website Statistics
Awstats, Raw Access, Google Analytics
Wordpress (Optional)
Kept current
Sub-Domains
Unlimited
Email Forwarders
Unlimited
Email Auto-Responders
Unlimited
Spam Control
3 different filters, encryption, Box Trapper
... and a whole lot more!
Features and quotas as of January 2020 - subject to change.
---
---

---
CPanel is the standard for backend web hosting control panels. Click on the following screenshot to see the many features you will get with our standard hosting plan.
---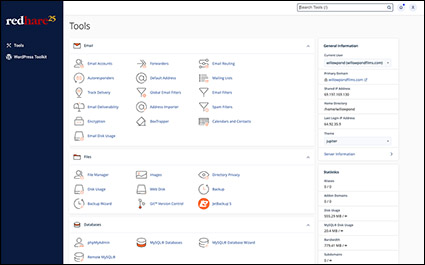 ---
$143.40/year ($11.95/month)
$14.95/month (no contract)
---
Redhare is an authorized re-seller for InterXstream. Our servers are located in Katy, Texas. Redhare has been partnered with this awesome firm for over 20 years!
---

---
Share this page...