---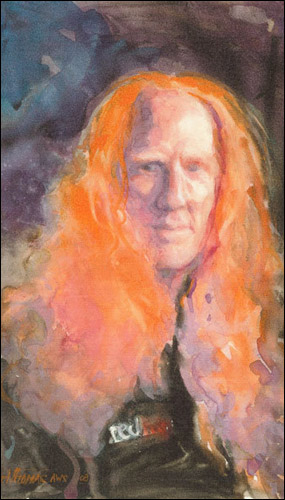 ---
---
---
---
I live in Hammond, Oregon, at the mouth of the Columbia River, in a 120 year-old victorian house with my lovely wife, Mary. I moved here from Los Angeles in 2007 and love it! I am wildly fortunate to make my living building websites, creating graphics for posters and CDs, designing logos, signs, and other promotional print materials, photographing festivals, concerts, and events, and producing promotional videos. (You can view a pretty thorough collection of my Portfolios here.) I've spent over 45 years in the entertainment industry as a performing songwriter, touring and session musician. I still play and produce music live around the Pacific Northwest and at my studio in Hammond.
Not enough? Read on...
---

---
---
I was born on the 20th anniversary of the attack on Pearl Harbor, December 7, 1961. I am an artist, an Internet professional, graphic designer, musician, songwriter, and husband. I was born in Brooklyn, New York, to parents, Jim and Marie Docherty and have an older brother, Jimmy, who lives in Connecticut with his wife.
I have been writing and playing music for over 45 years. I made my debut with the Alternative Chorus Songwriters Showcase at the world-famous Improvisation on Melrose in 1976. Fresh out of high school, I went to work at Capitol Records, first as a mail clerk, then as a recording assistant. Around the same time, I worked with the late, great Jack Segal (who wrote "When Sunny Gets Blue", among many other Tin-Pan Alley hits) at the American Guild of Authors and Composers while Segal was the west coast president. My first original song was published in 1982 by Kin Vasey, for an ill-fated Motels cut. I have played on scores of recordings and in countless venues since. I have been fortunate enough to have played with great artists, such as Edgar Winter, Tony Award winner Scott Waara, Lifehouse and Jason Wade, international opera star, Juliana Gondek, Kate Miner and her former husband, internationally acclaimed bassist, David Miner (Leon Russell, producer of Elvis Costello's King of America), Ron Aniello (producer), Jack Kelly (internationally acclaimed drummer), the late, great Dave McKelvy (one of the top harmonica players ever), Mitchell Sigman from Berlin, British rocker, Steve Counsel (L.A. Guns) and many more. In 2003, I played keyboards on tour with Mary Ramsey and John Lombardo, original members of 10,000 Maniacs and John and Mary and with Ted Mason, of Modern English, The Blue Mocking Birds and president of Mi5 Records. I also toured on keyboards with up and coming country music star, Gis Johannson and Big City, and in 2007, did several memorable gigs with Latin heart-throb, Roberto Enrique, along with an all-star back-up band.
I have been a salesman, a commercial fisherman, a Deadhead, a member of a cult, a short order cook, a recording assistant for Capitol Records, a dishwasher, a Conroys flower delivery guy, a Starbucks barista, an independent record label A/R executive, and built custom fishing rods ScotRods of Morro Bay (and although ScotRods has been out of business for over 20 years, my work is STILL out there catchin' the big ones!) But through it all, the constant thread has been music and art. Since that debut at The Improvisation at 16, I have managed to continue playing and writing music in between the "B-flat gigs" that have paid the bills all these years. And I bring all of these experiences into my work at Redhare.
---

---
Reluctantly getting into computers in 1990, I programmed hundreds of midi-files, becoming very proficient at sequencing using an Atari Computer and Cubase software. In the mid-90s, I worked with Sound Source Interactive (TDK MediaActive), which designed sounds for synthesizers, and pioneered computer audio clips, including officially licensed Star Trek, Star Wars, and 2001: A Space Odyssey computer products. I have been designing and building web sites since 1996. I was an integrator, promoted shortly to producer at Disney Online, working on the Number One entertainment web site on the 'Net. In 1995, I started my own business called Red Hare Graphics. After over 25 years, and now known as simply "Redhare", I still design, host and maintain web sites for dozens of clients from around the country, and create logos and graphics for companies like Yahoo, McDonald's, Taco Bell, Paramount Studios, General Motors, and many more. You can view my complete portfolio here on this Web site.
In 2007, I moved to Oregon, where I opened an art gallery and live music venue. It was through that relatively short (but illustrious) experience that I came to fall in love with the community of performing songwriters in the Pacific Northwest. Shortly after closing the Redhare Gallery, I lived and worked on a 41' Hatteras motor yacht on the beautiful John Day River, just outside of Astoria, Oregon. In May, 2015, I married incredible wife, Mary. We now live in Hammond, Oregon, at the mouth of the Columbia River, in a 120 year-old victorian house. Together, in 2016, we founded a homeless advocacy organization called Riverfolk. a 501(3)C non-profit.
I am an avid Apple fan and do all of my work on Apple devices. My most recent obsession is collecting iPhones. To date, I have collected 32 iPhones in excellent condition and still working from the very first iPhone and every singe model up to the iPhone 12 (plus my current phone, the 14 Pro Max.) Click here to see all of my Apple collections.
---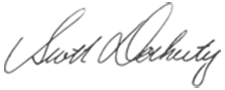 ---

---

---